Laura C makes honest, raw, heartfelt music with a powerful message.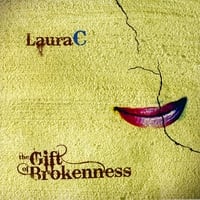 The CD is entitled "The Gift of Brokenness", and there are 12 Songs – each relating to one of the 12 Steps in Recovery.
She recorded this album with 4-time Grammy winner, Randy Miller. The CD is  available at www.cdbaby.com/cd/laurac and is getting rave reviews. She's been featured on a wide variety of TV shows and radio shows, and you can see a clip of her on NBC's The TODAY SHOW with Meredith Viera on her website at http://www.lauracmusic.com/documents/press.html and she says on a recent blog that "I am taping a 10 minute CNN Interview (will let you know which one next week) on Dec.9". So we can look forward to that, too. It's good, honest folky pop/rock that I think a lot of people will connect with. Check it out.