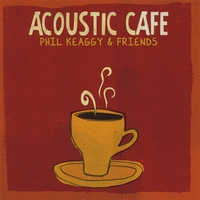 Did you know that guitar legend Phil Keaggy is on CD Baby? He put out a fun album of love songs (mostly covers) earlier in the year with some guests like Randy Stonehill helping out.
Meanwhile, Phil just recently put out an all new Christmas CD of all originals, with a few classic carols in the mix too. Phil gets some company singing on a few tracks from Nina Landis and his kids Olivia and Ian. We'll be featuring a song from the new Christmas album in an upcoming episode of the CD Baby Folk Music Podcast.
If you're not familiar with him, you really should be. Phil's solo career has spanned more than 30 years, and has included o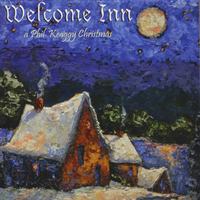 ver 50 solo albums, both vocal and instrumental, as well as 8 releases with his band, Glass Harp. For three years in a row, Phil was voted one of the top fingerstyle guitarists by Guitar Player Magazine readers.
One of the most admired guitarists in music today, his fans range from those who aspire just to be able to play Keaggy's mistakes, to professional musicians who have been strongly influenced by his style. And in between are those who don't play guitar, yet find solace in his beautifully penned lyrics and memorable melodies.