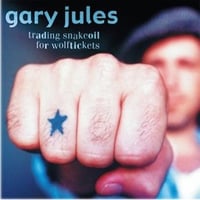 CD Baby's own "Donnie Darko"-soundtrack hit man, Gary Jules, got some great press & a great studio session on the always cool indie music site, Daytrotter. Go here to check it out.
And while you're there, be sure to download the awesome free mp3s they have of his recording session there.
Then go check out Gary's 3 albums on CD Baby right here.